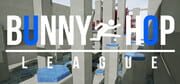 Bunny Hop League
Žánry: Indie, Sportovní
Minimální HW požadavky
Operační systém: Windows 7/8 64-Bit
Procesor: Quad-core Intel or AMD, 2.5 GHz or faster
Paměť: 2 GB RAM
Grafická karta: 2gb DirectX 10 compatible graphics card
DirectX: Verze 10
Zvuková karta: Any
Dodatečné poznámky: These are preliminary requirements. These requirements are for running the Unreal Engine 4 Editor. Once we have tested it on various hardware, we will be able to give you more accurate system requirements.

Buď první kdo přidá k této hře zajímavost!
Top hry v daném žánru